Click on the links below.
Home Computer Division Calculator Division Third Party Texas TI Faire Home

CC-40 Accessories

See the Unreleased section in the Home Computer pages.

TI-74 / TI-95 Accessories

TI PC-324 Thermal printer used the "new" DockBus interface. This port was very similar to the Hex-Bus port in many respects and a home built adapter can be fabricated to use Dock Bus peripherals with Hex-Bus compatible computers and Vice-versa.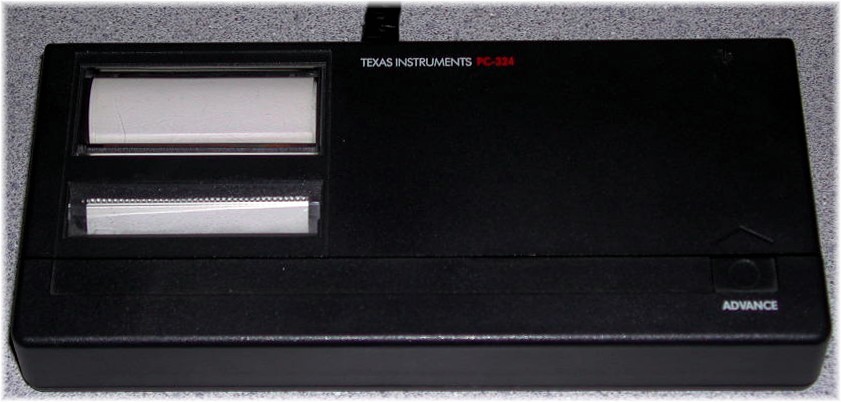 PC-324 printer above picture.
Here is a picture of the PC-324 with it's cover removed. You can see the thermal printer paper and battery placement. This item uses 4 AAA batteries for power or an AC adapter.
All equipment on this page owned by Steve Eggers.
This page and its contents, copyright 2005-2006, Steve Eggers, All Rights Reserved