Click on the links below.
Home Computer Division Calculator Division Third Party Texas TI Faire Home

In May, 1988, the Amarillo Users Group participated
in the first TI Faire to be held in Texas.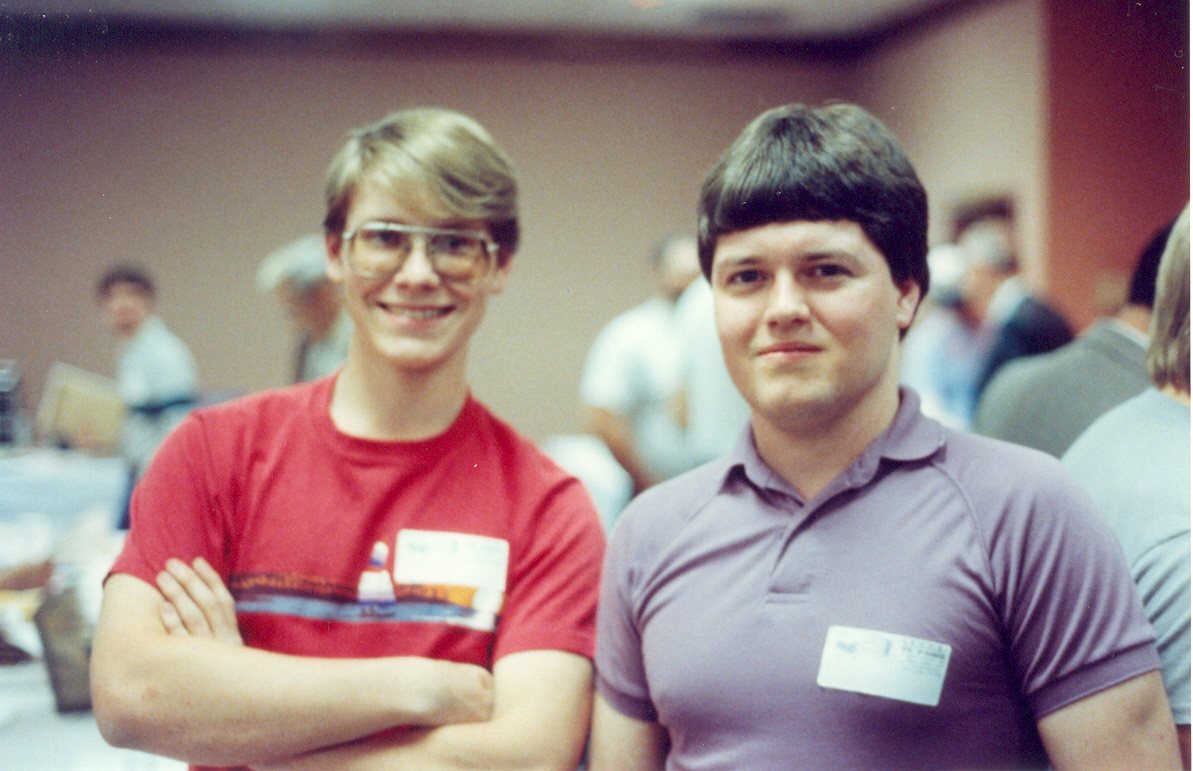 AUG Vice President Steve Eggers with Barry Boone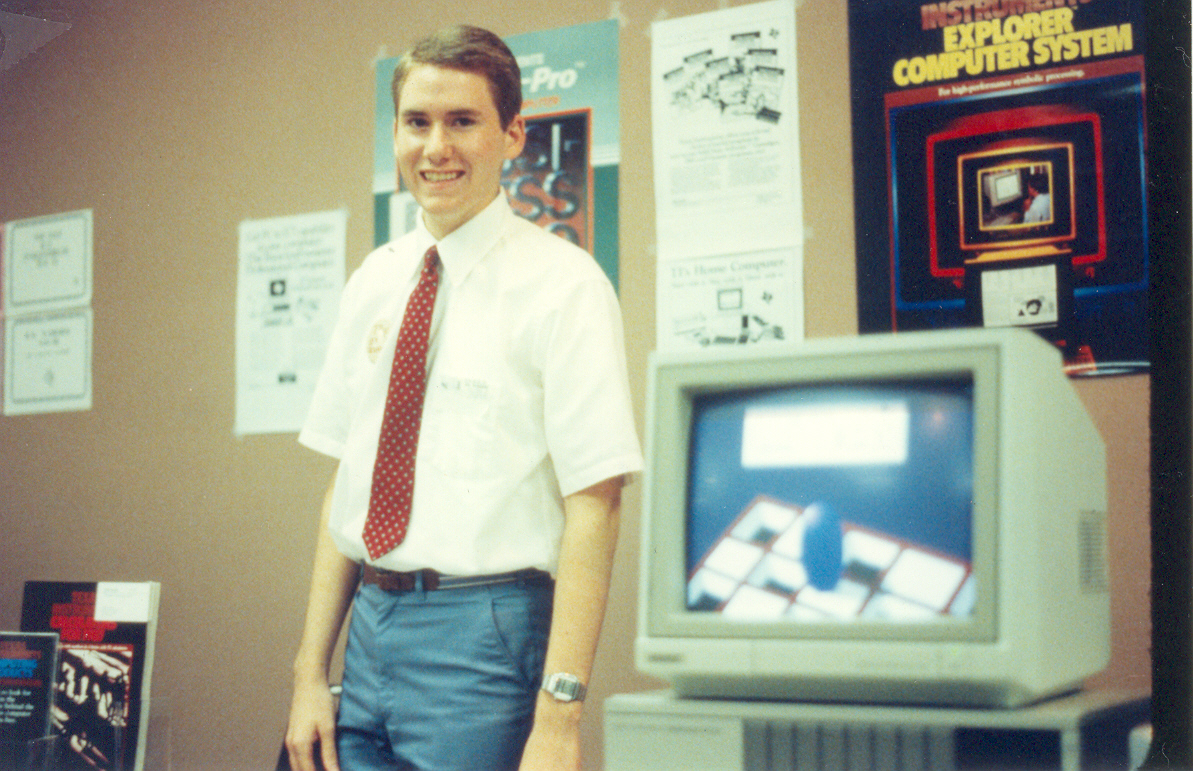 Ken Espiou, President of US Tech, standing at his display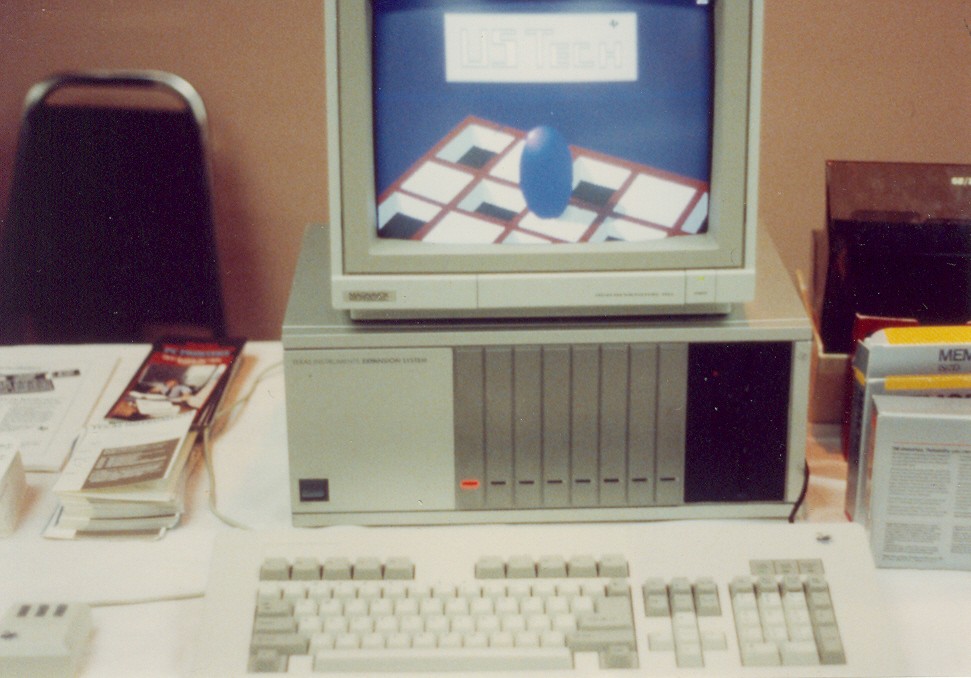 US Tech - Geneve 9640 Setup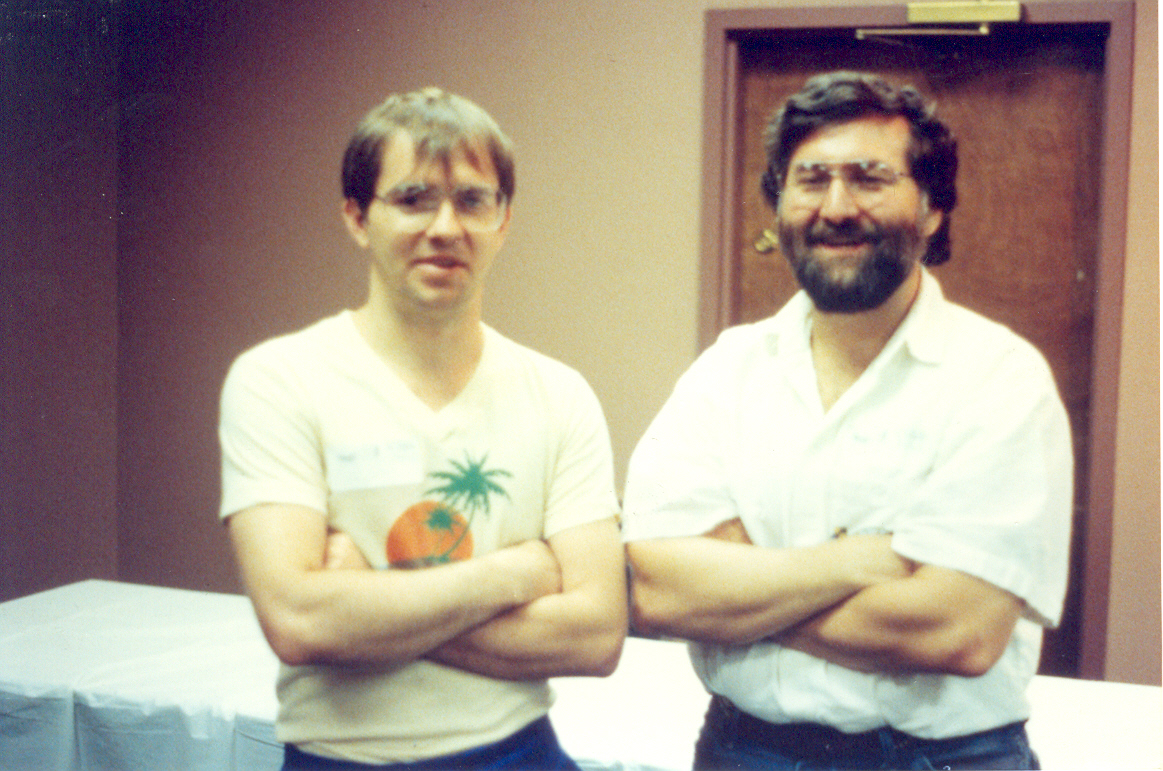 Former TI Software Engineers who programmed "Lasso"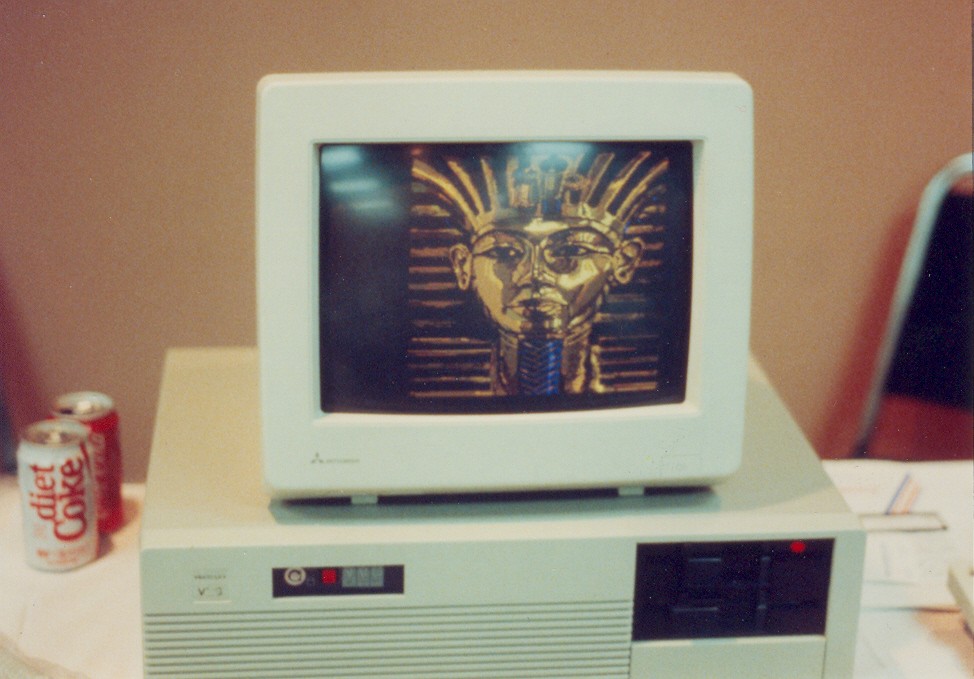 Millers Graphics Geneve 9640 setup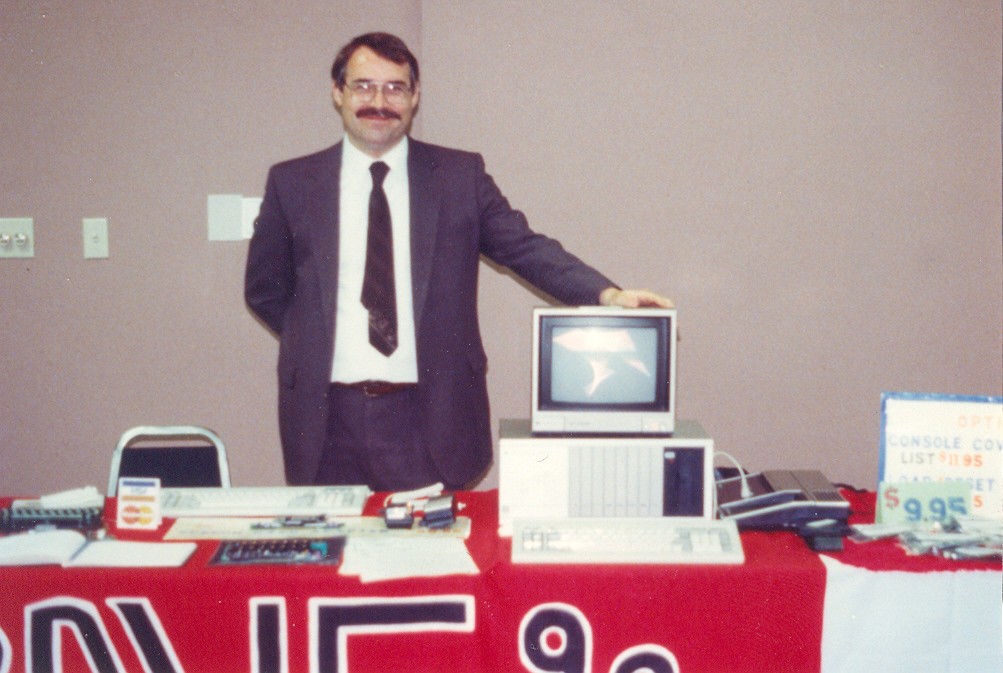 John McDevitt of Rave 99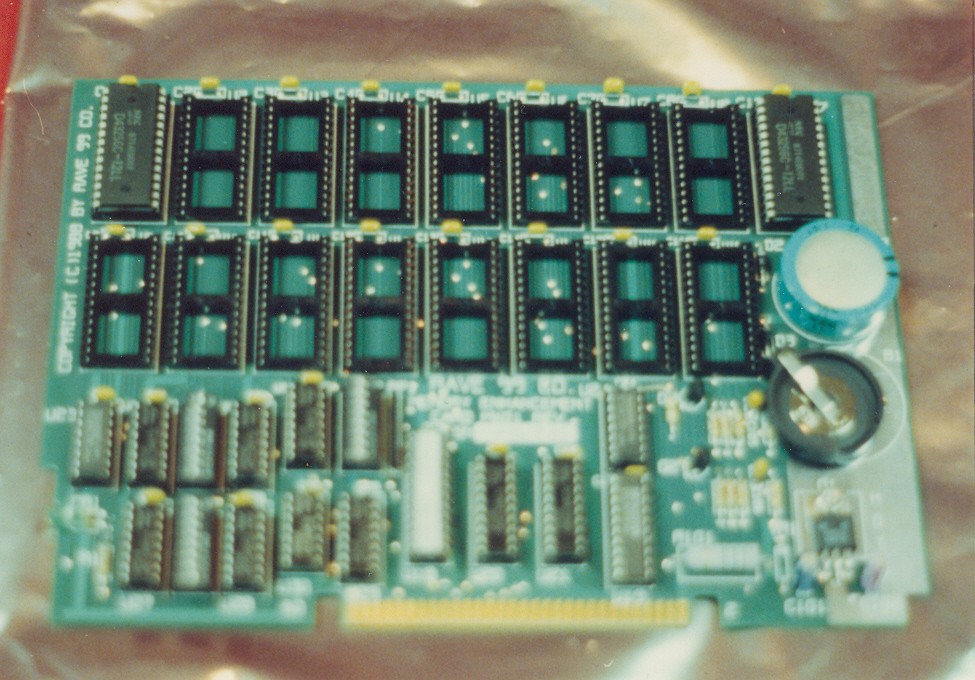 Rave 99 - MX-01 Memory Enhancement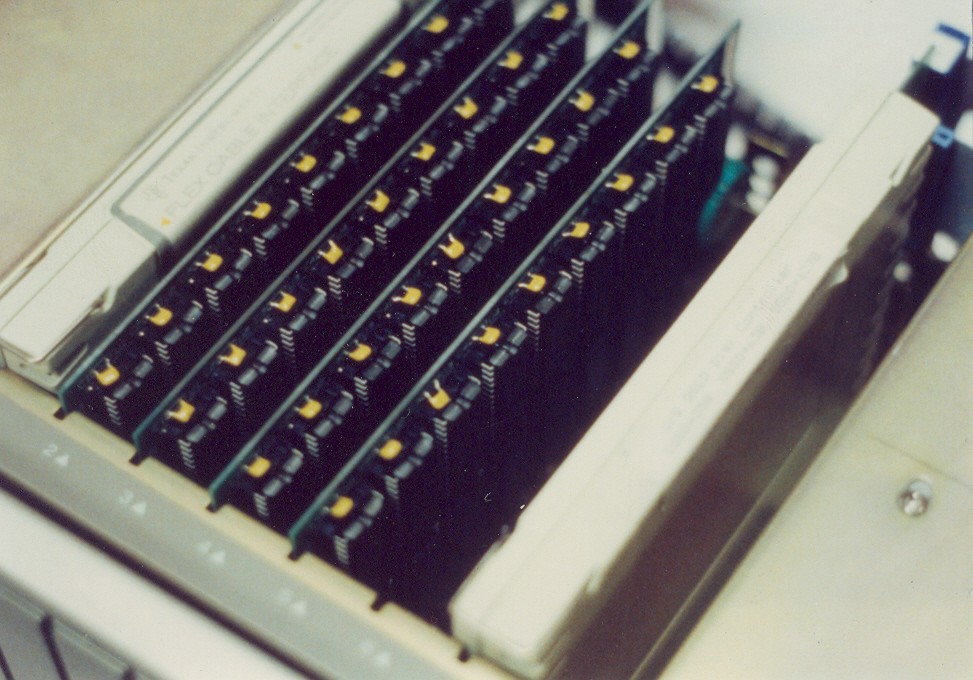 Rave 99 - MX-01 Memory Enhancements (As I recall, there was 2MB in the PE Box)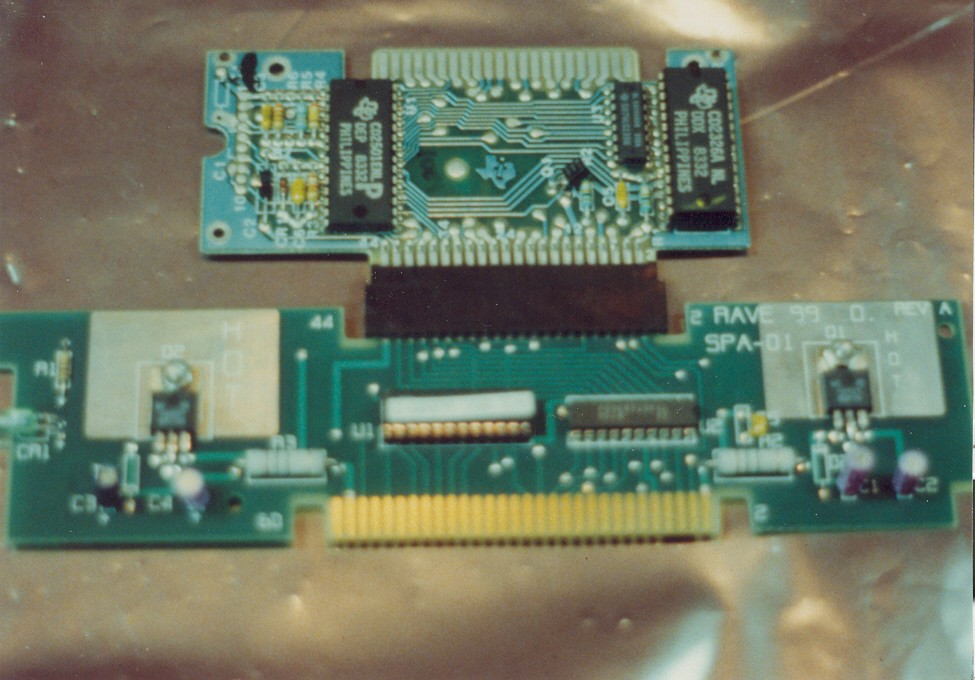 Rave 99 Speech Synthesizer adapter card for PE Box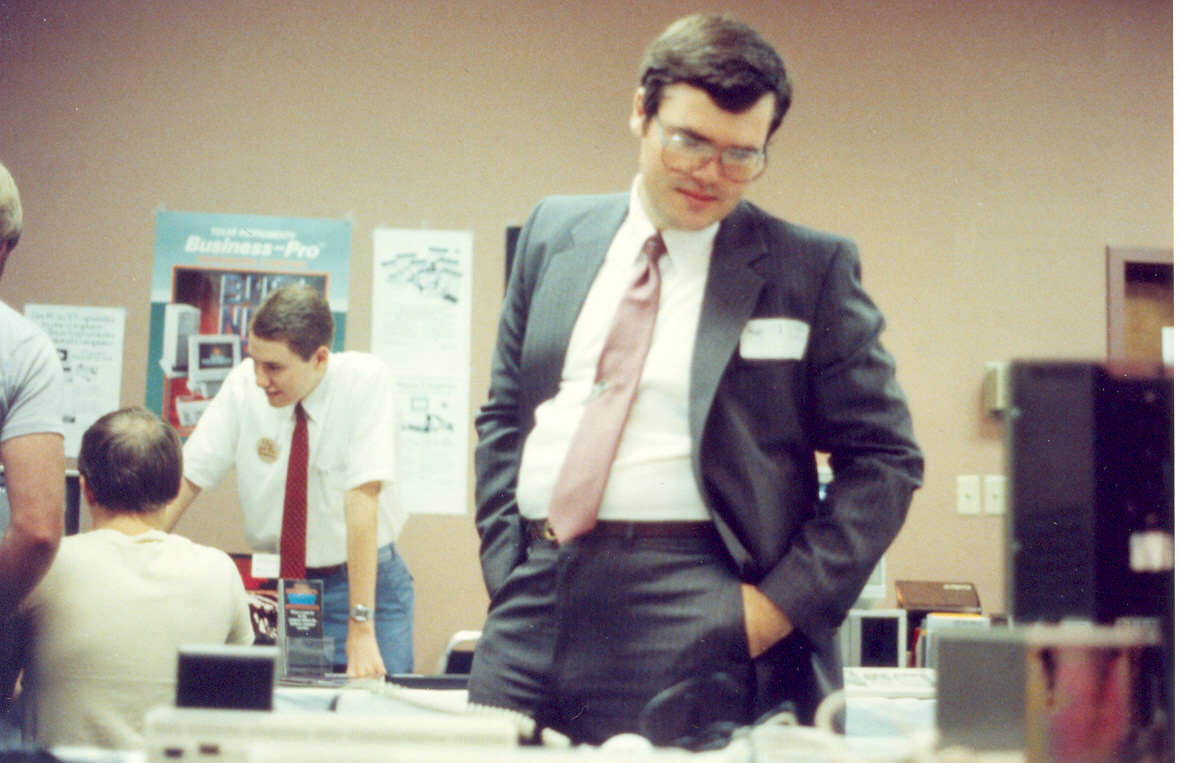 AUG Secretary / Editor Sam Burton looking over the Amarillo 99/4A Users Group display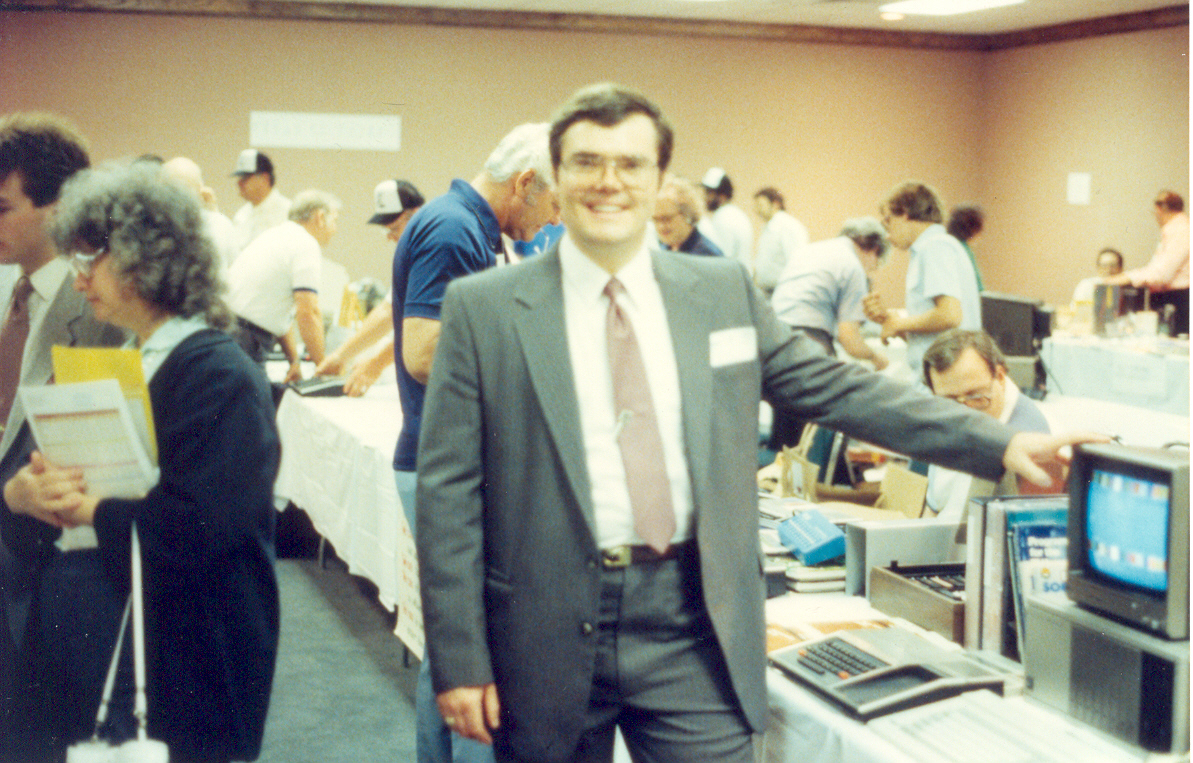 AUG Secretary / Editor Sam Burton proudly standing at the Amarillo 99/4A Users Group display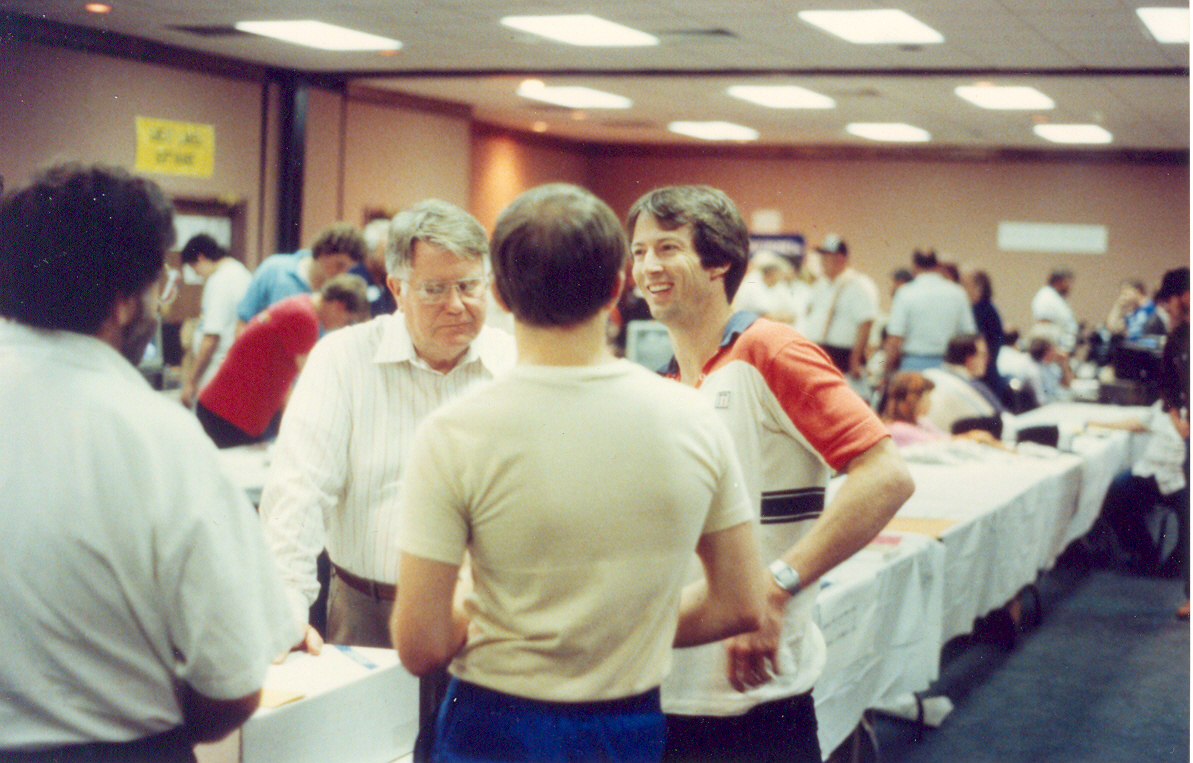 AUG President Joe Slutz talking to former TI engineers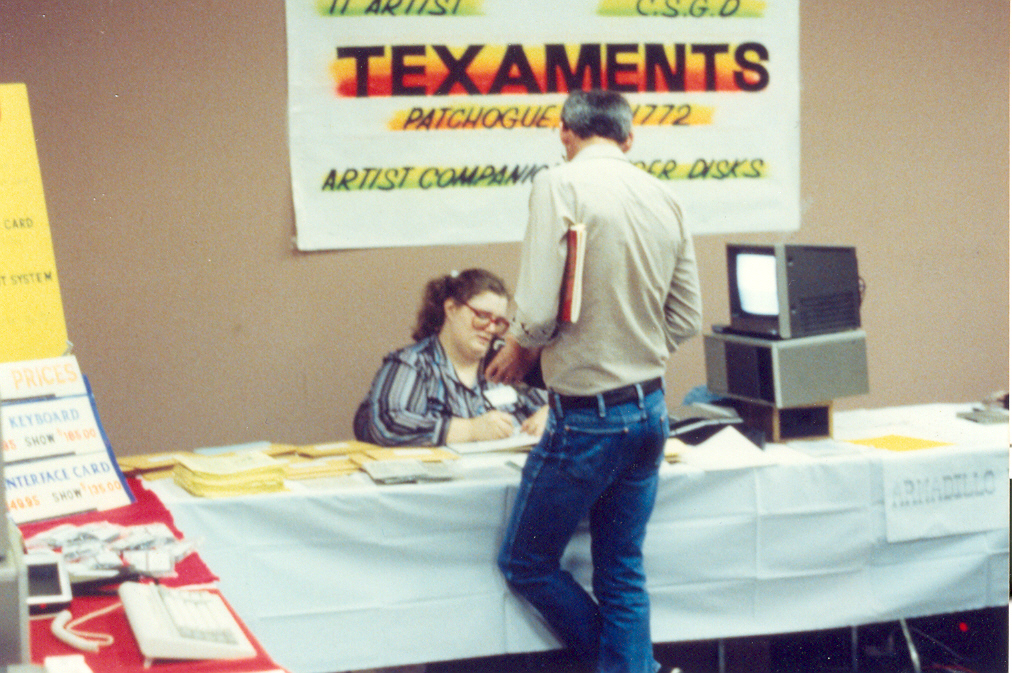 Texaments selling their products in Dallas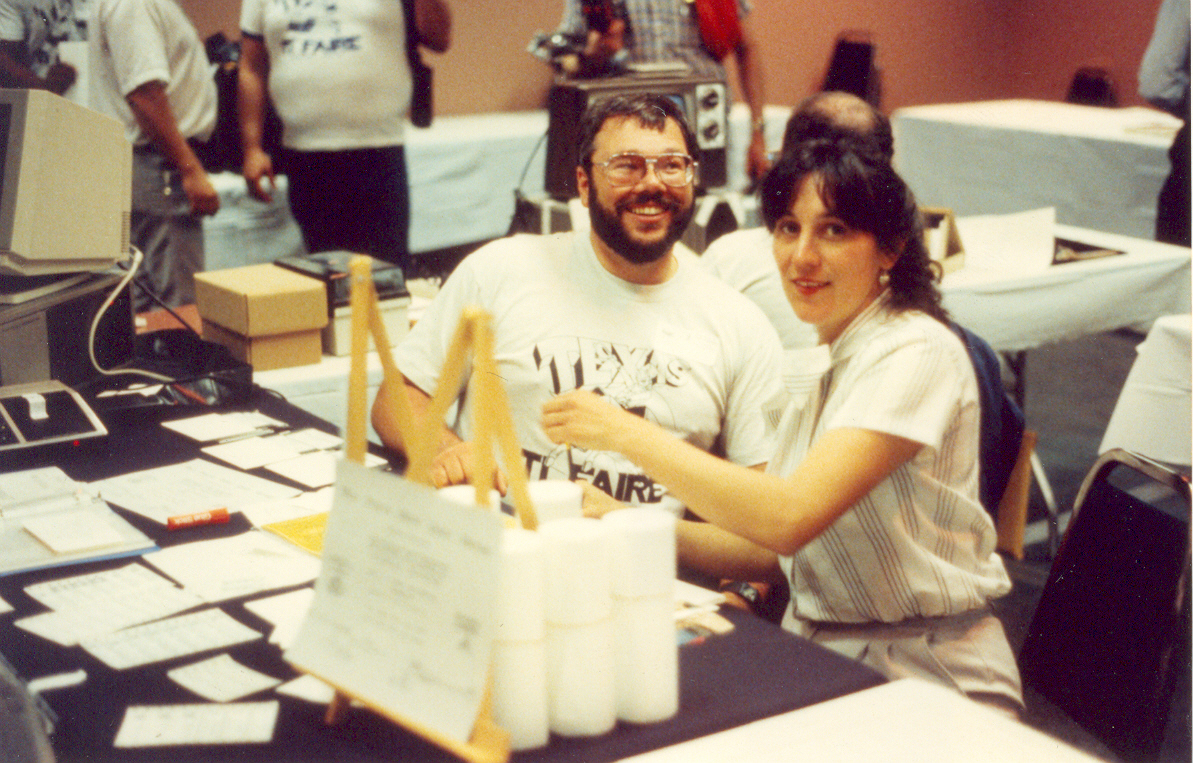 A vendor selling their wares at the TI Faire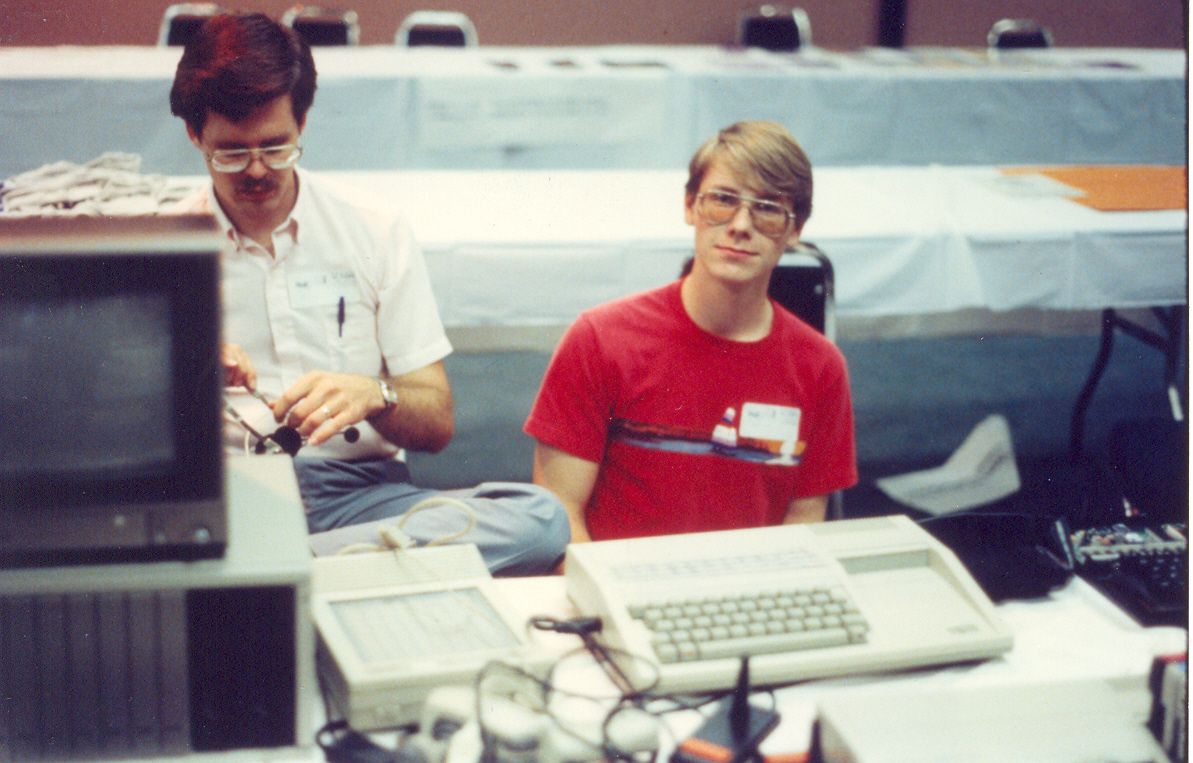 AUG Vice-President Steve Eggers, stopping for the camera during tear down at the Texas TI Faire
All photos taken by Samuel R.M. Burton, Copyright 1988,
This page and it contents, Copyright 2004-2006, Steve Eggers,