Click on the links below.
Home Computer Division Calculator Division Third Party Texas TI Faire Home

Navarone Industries

Navarone, based out of Sunnyvale, California, made quite an impressive product line for the 99/4A. They built add-on peripherals, cartridge and disk based software.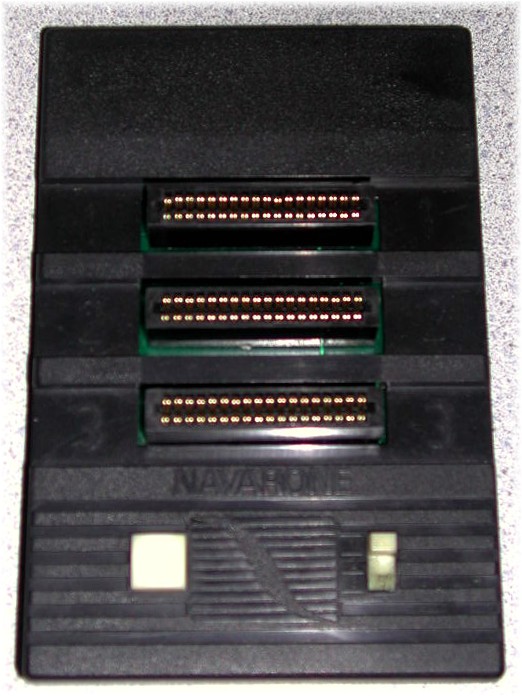 The Cartridge Expander, or "Widget" as it was commonly called, allowed the TI-994A user to insert three cartridges at one time. There is a three position switch and a Reset button to allow selection of which cartridge was needed to the user.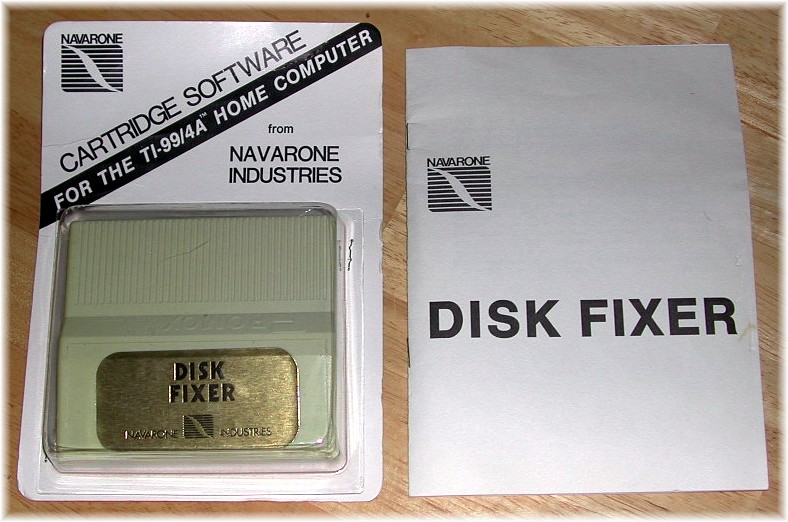 Disk Fixer software, interestingly I remember this software being offered as disk based software. This version is on a ROMOX cartridge. This software allows editing by sector rather than file name.
This page, copyright 2005-2006, Steve Eggers, All Rights Reserved