Click on the links below.
Home Computer Division Calculator Division Third Party Texas TI Faire Home

The computer that we started out on and grew to love.
The TI-99/4A has a special place in our hearts.

Operating at 3MHz, 16K of RAM and displaying 16 colors at one time, the TI-99/4A was leaps and bounds ahead of its competitors. It was a true thoroughbred in every sense of the word, only to be abandoned due to mismanagement and greed.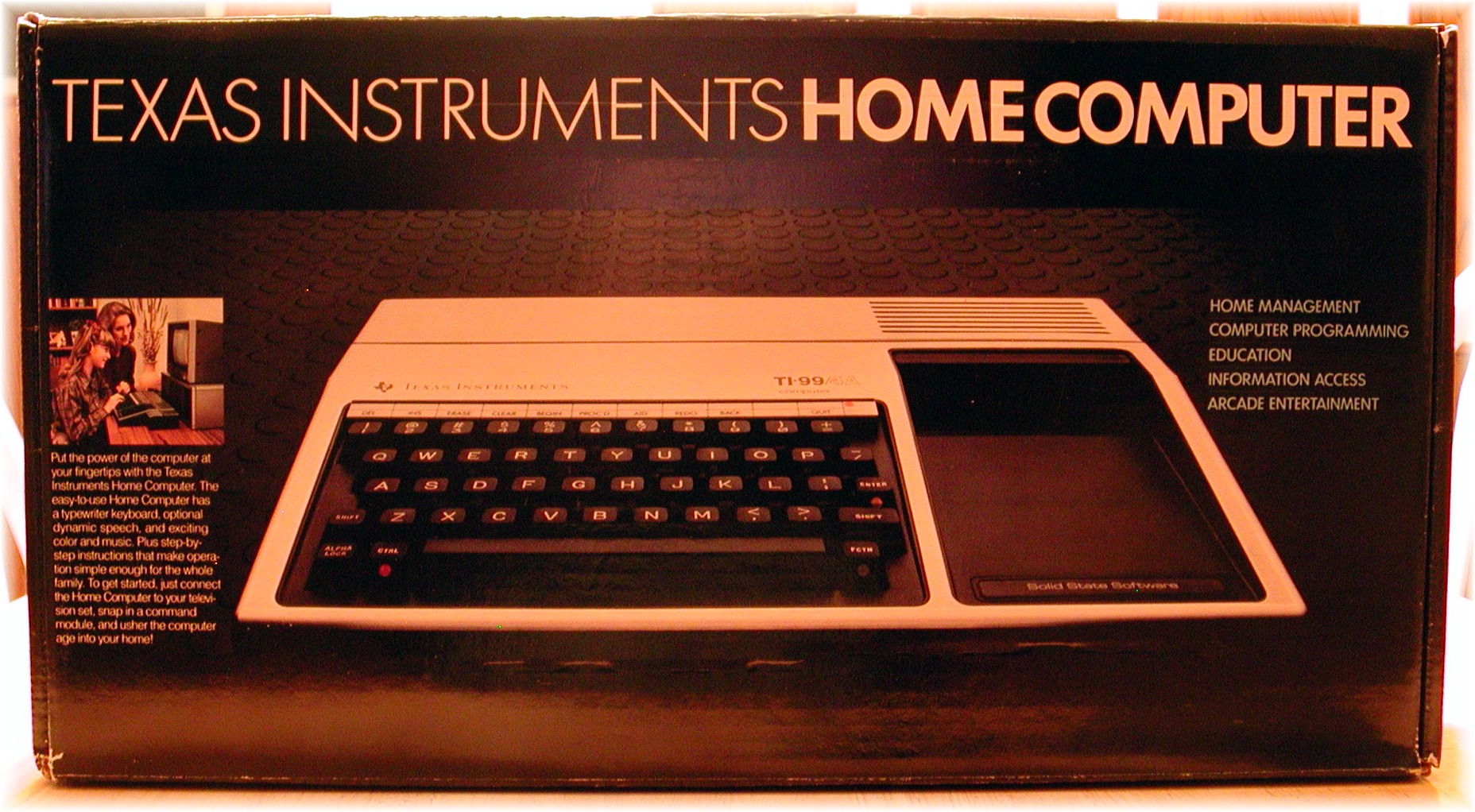 This is the top of the Black and Silver 99/4A packaging.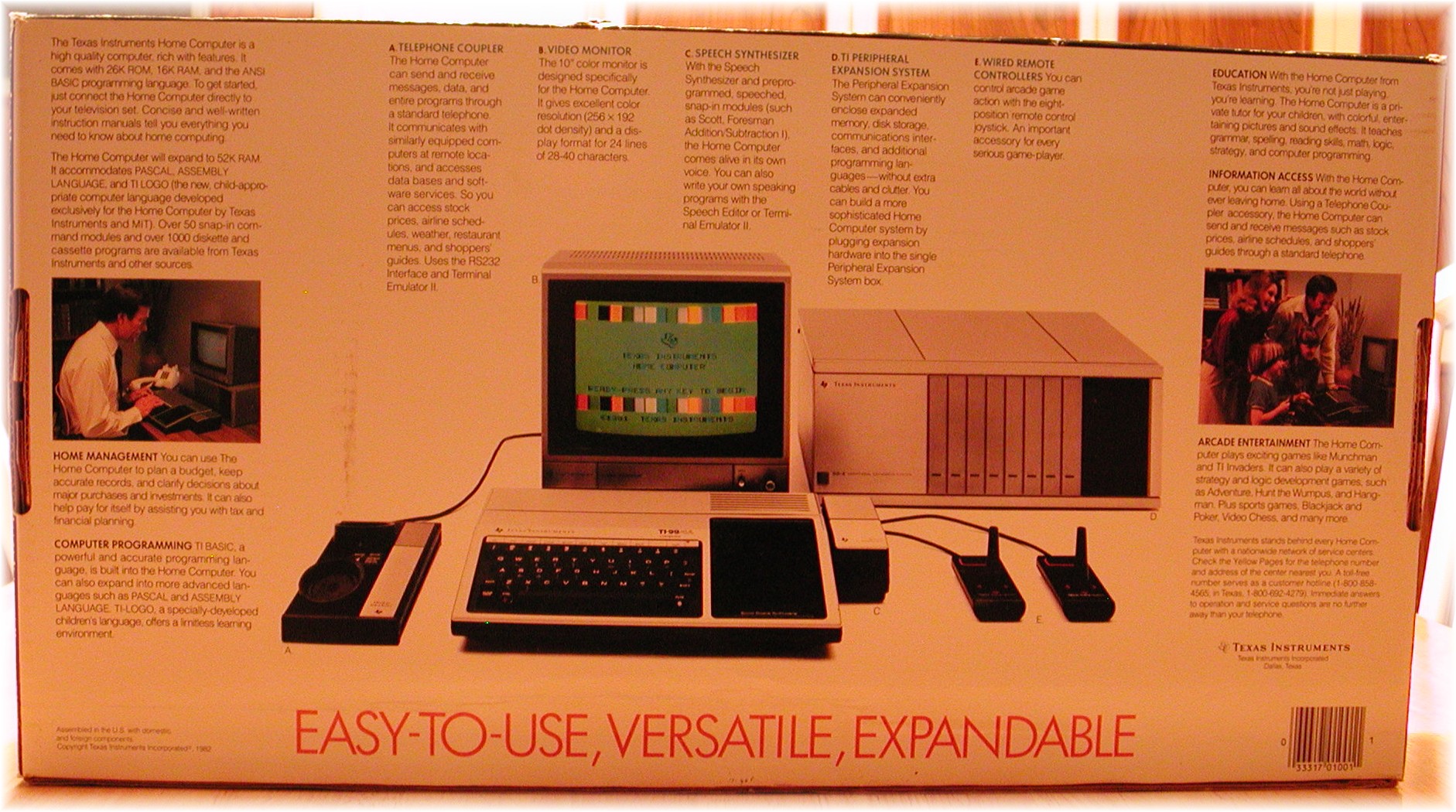 This is the bottom of the Black and Silver 99/4A packaging.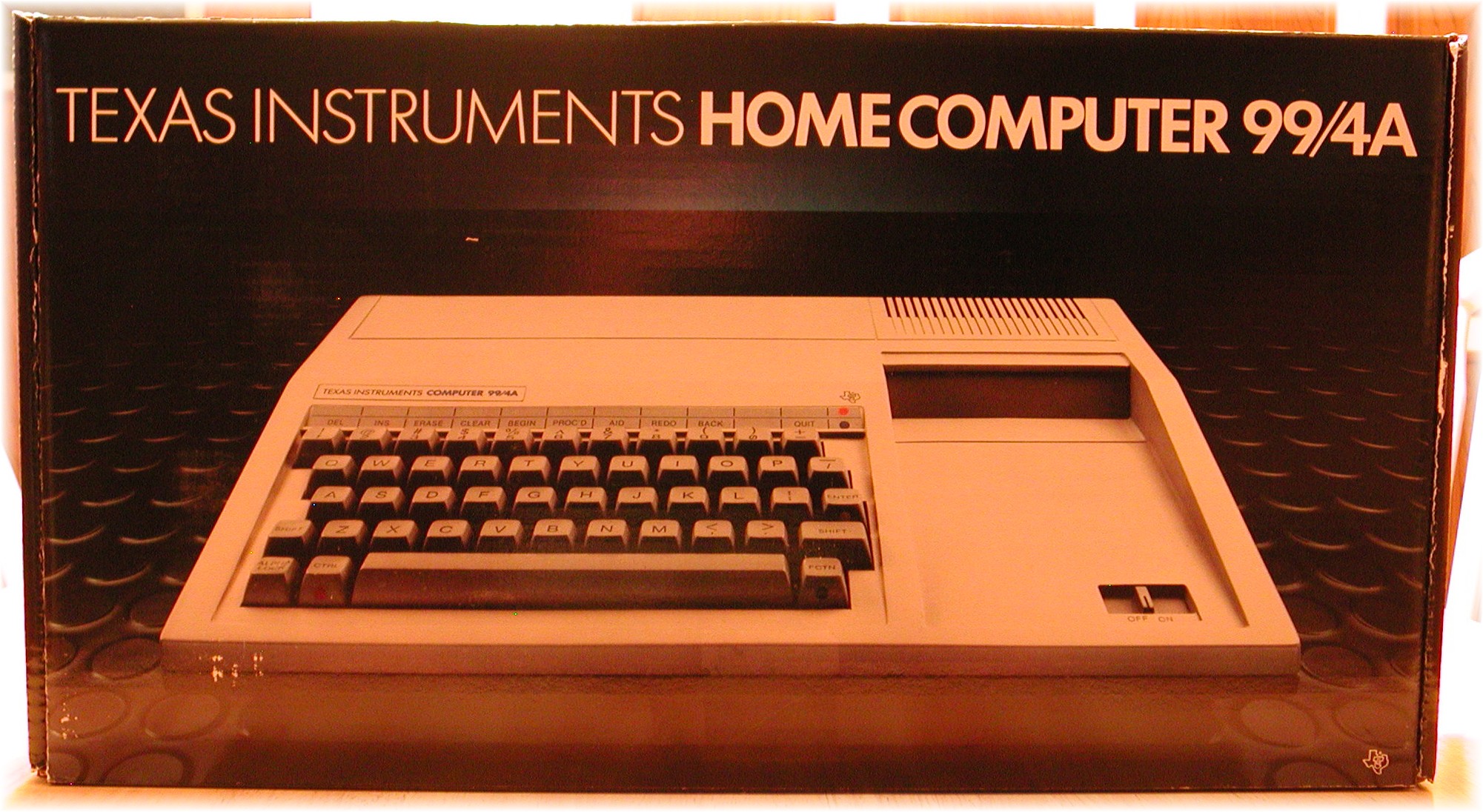 This is the Beige 99/4A packaging.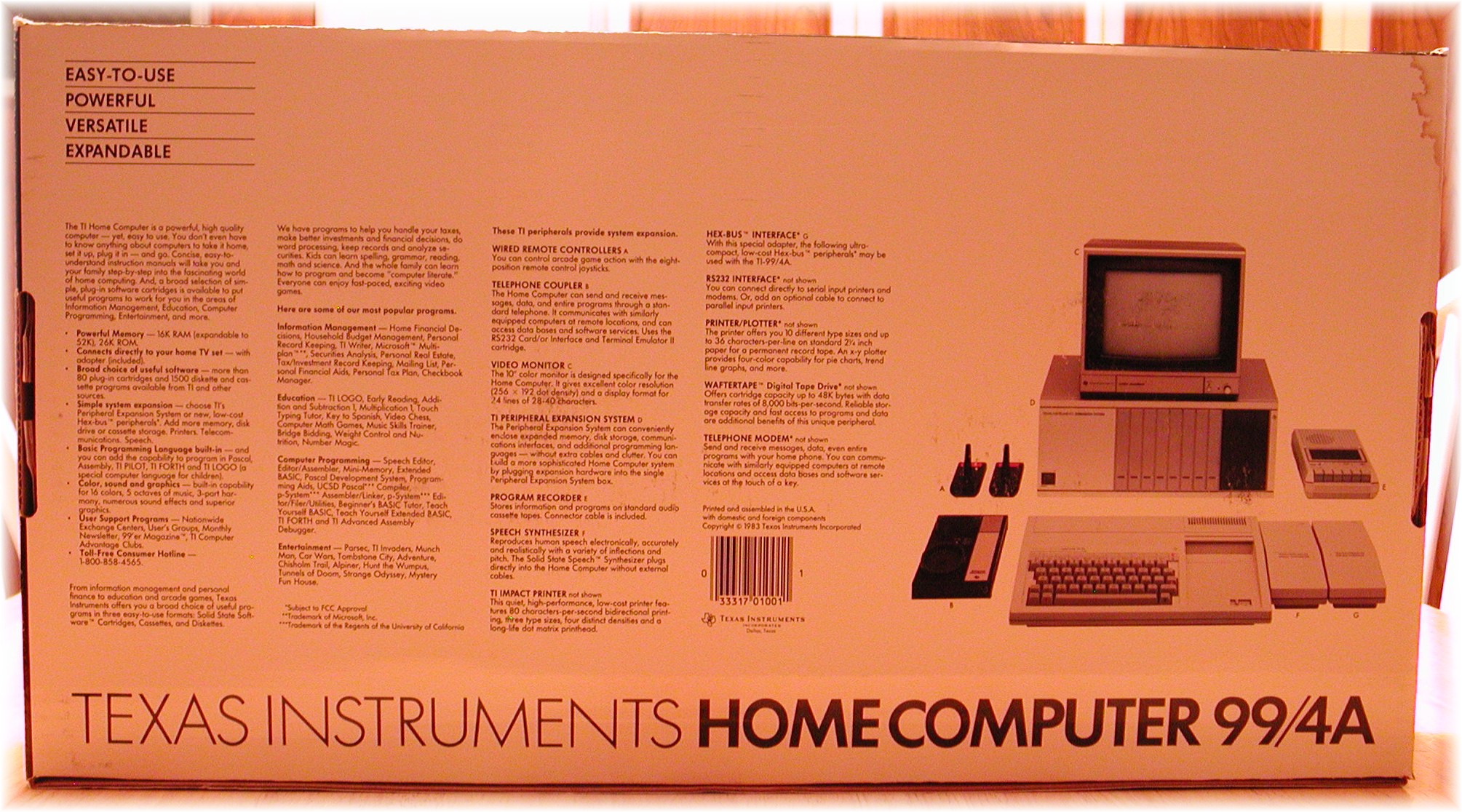 This is the bottom of the Beige 99/4A packaging. It is interesting on this package that the beige Speech Synthesizer (closest to the console) and the Hex-Bus Interface (next to the Speech Synthesizer) are shown. Neither item was released.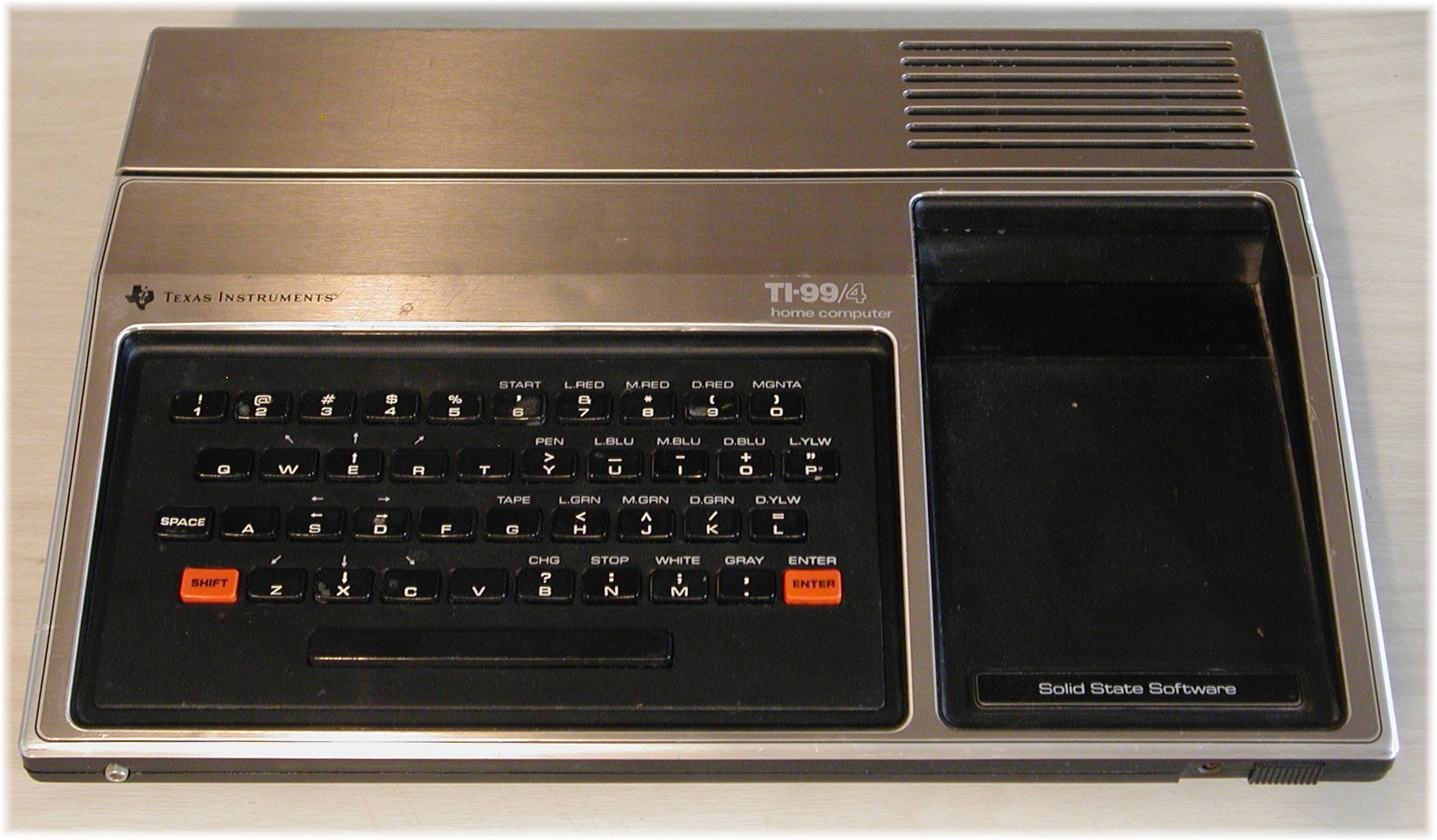 The computer that started it all - TI-99/4. I don't recall any of the membership owning a 99/4.
Note the chicklet keyboard.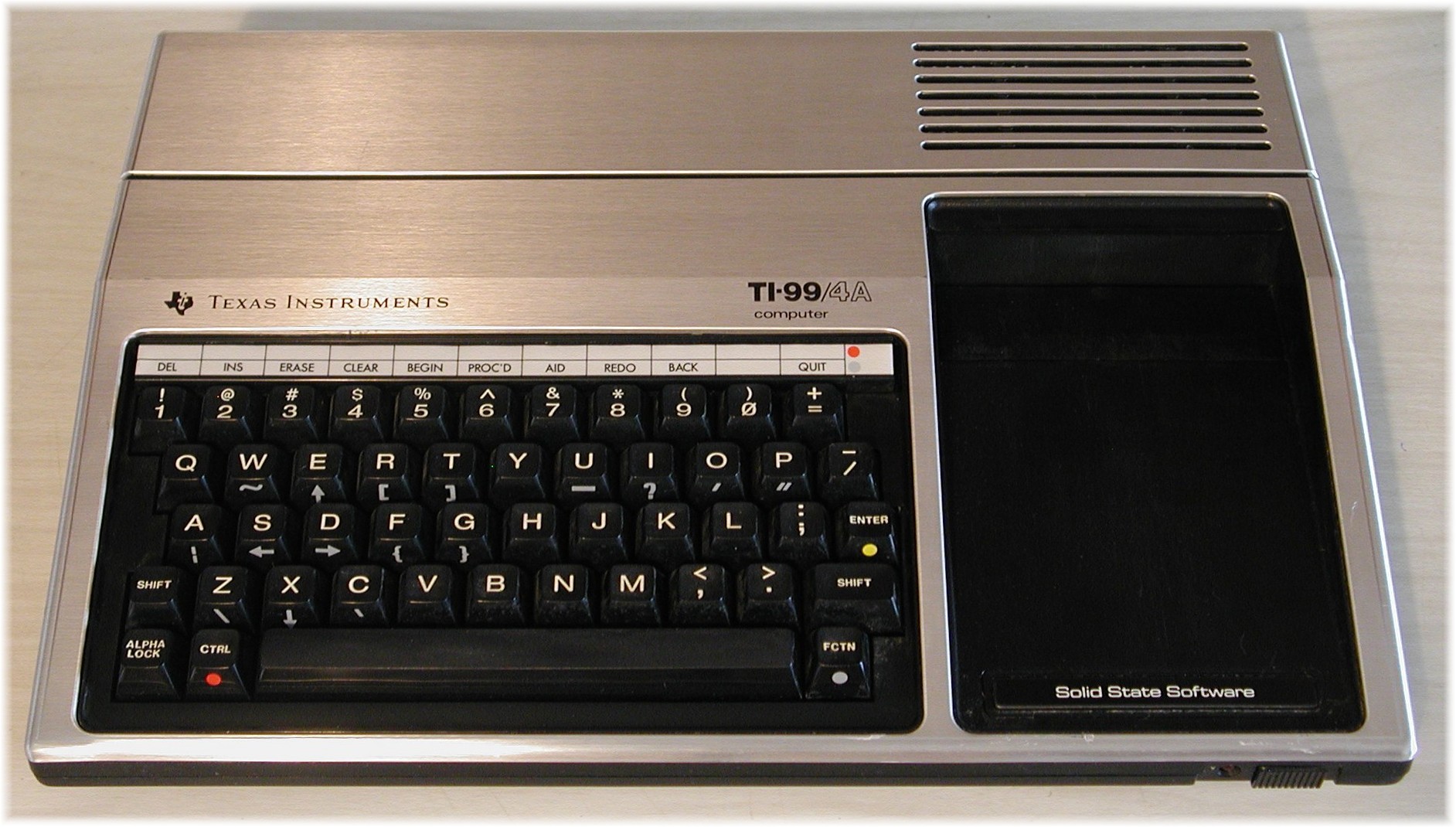 The traditional Black and Silver 99/4A console. The 99/4A was an improvement over the 99/4, notably the keyboard.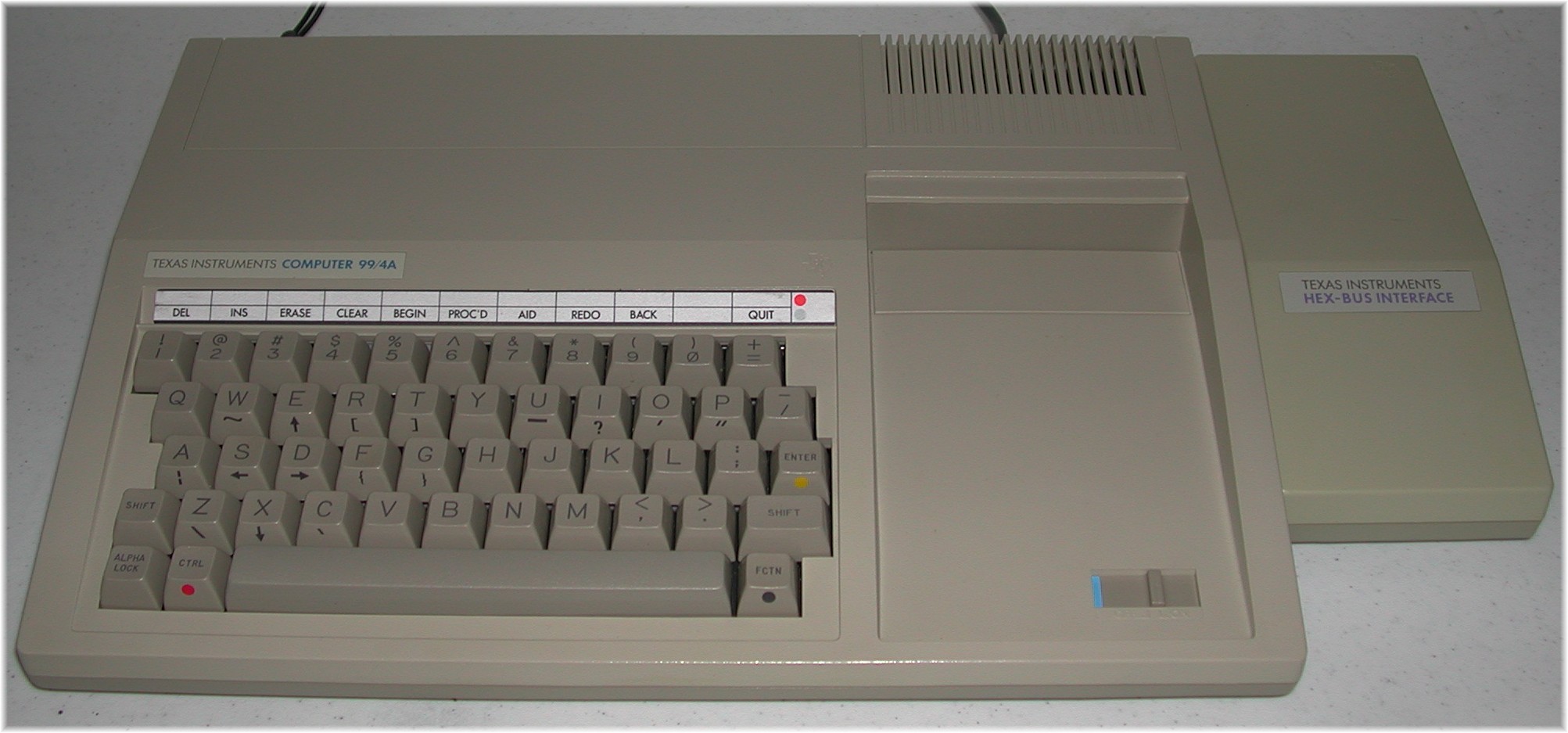 This Computer 99/4A is a later beige console with the unreleased Hex-Bus Interface attached.

Differences in TI-99/4A Motherboards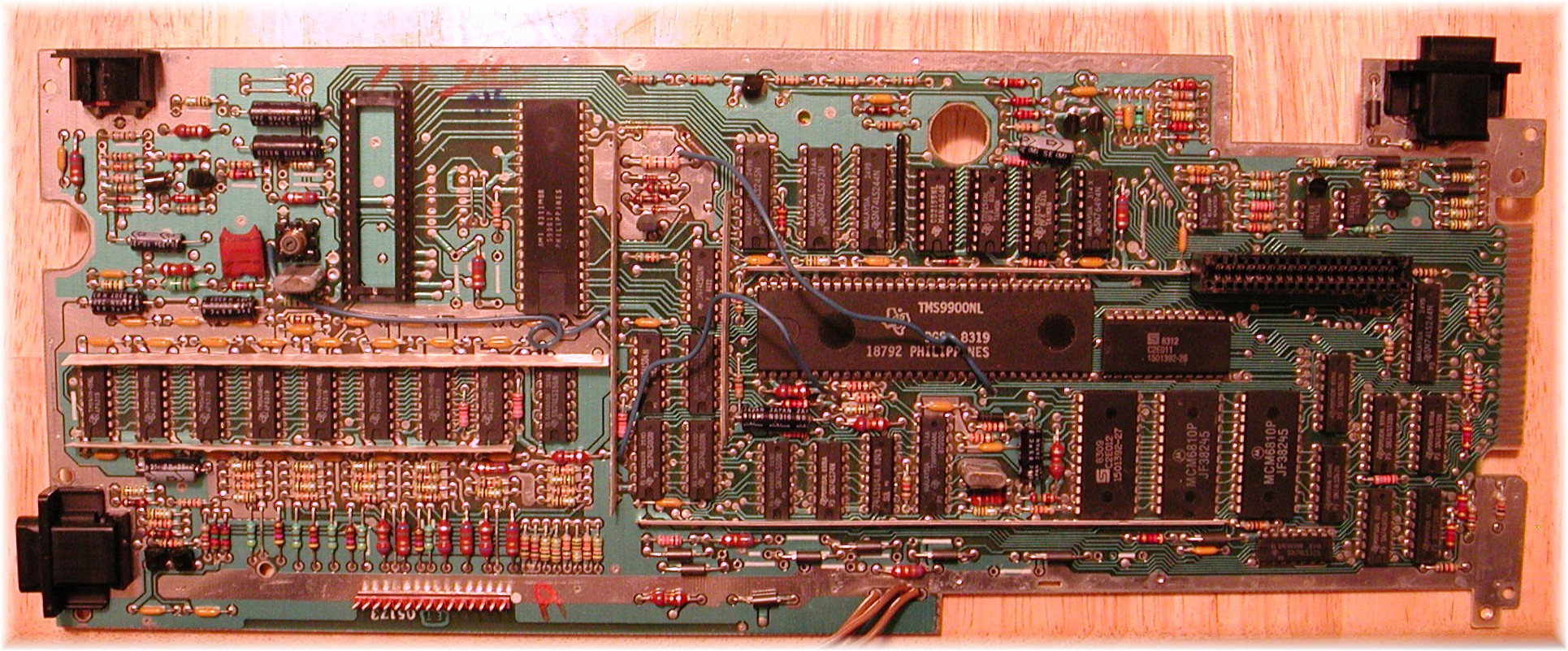 This is the standard TI-99/4A motherboard as it was introduced in 1981.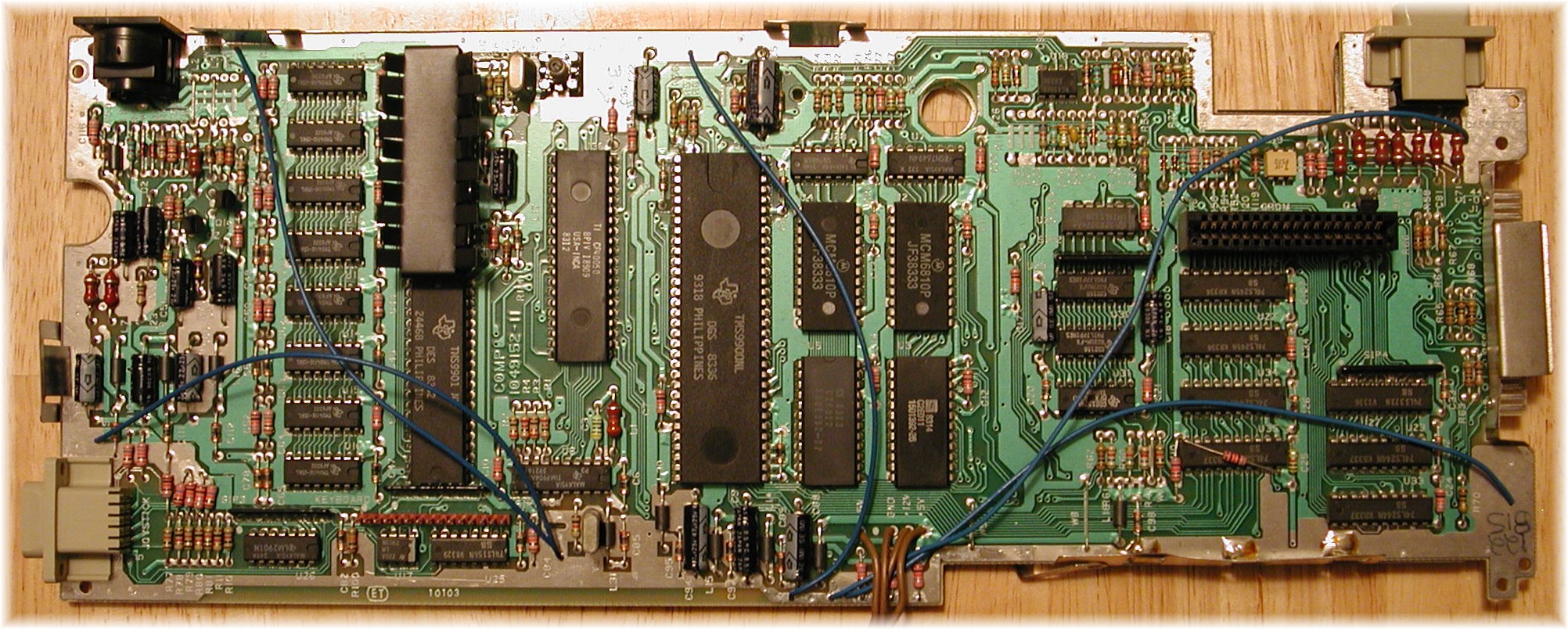 In 1983, the TI-99/4A Quality Improved motherboard was introduced. With it came version 2.2 operating system that locked out unlicensed third party software developers. You can notice the dramatic reduction in the number of IC present on the QI motherboard.

My TI-99/4A System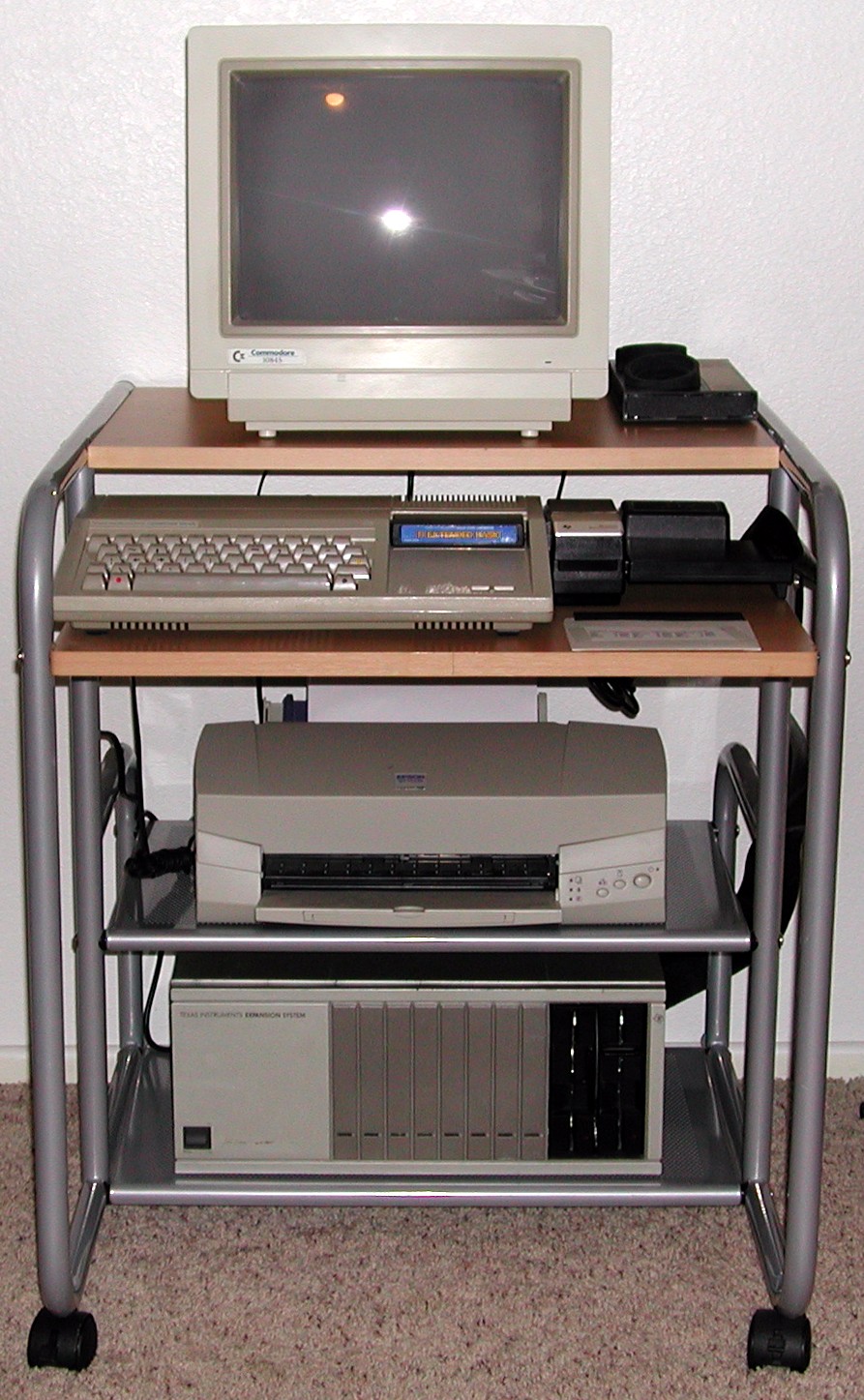 This is my TI-99/4A system. It is a standard beige console (no modifications), Speech Synthesizer, Peripheral Expansion Box with Flex Cable Interface, Rave 99 504K Memory Card, Corcomp RS232 with an EPSON Color 740 printer and a TI Acoustic Coupler MODEM attached, TI p-Code card, Corcomp DS/DD Disk Controller with Millers Graphics upgrade and two DS/DD disk drives.
All equipment on this page owned by Steve Eggers.
This page and its contents, copyright 2004-2006, Steve Eggers, All Rights Reserved