Click on the links below.
Home Computer Division Calculator Division Third Party Texas TI Faire Home

TI-74 - The CC-40's little brother.

When the Compact Computer 40 failed to live up to its expectations, Texas Instruments released the TI-74 BASICalc in 1985. It is a smaller version of the CC-40 minus the Hex-Bus interface. With the TI-74, DockBus was born, essentially Hex-bus laid out in one row versus two rows.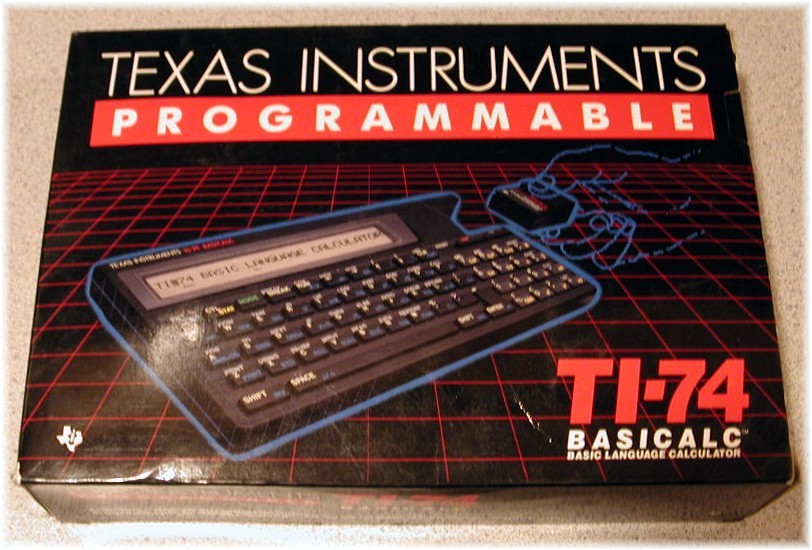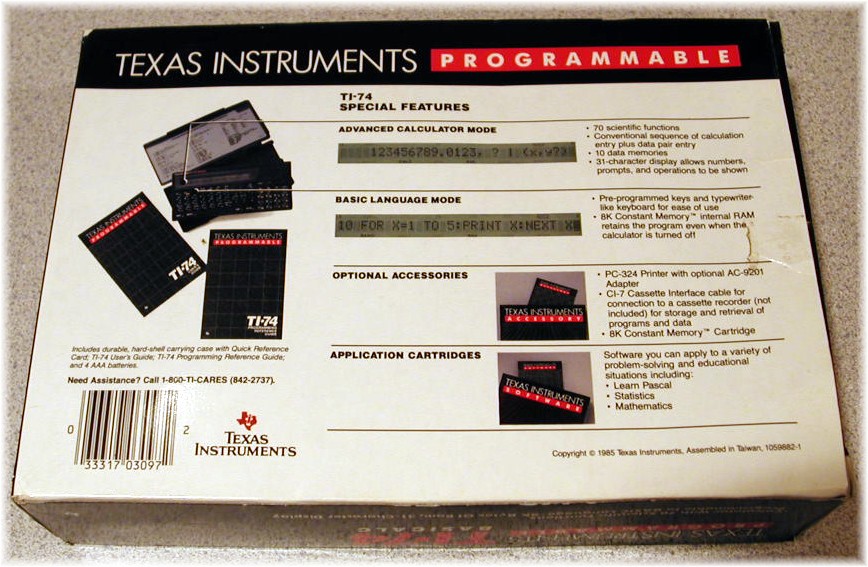 The TI-74 has 8K of internal RAM and is upgradeable to 16K with an additional 8K RAM cartridge.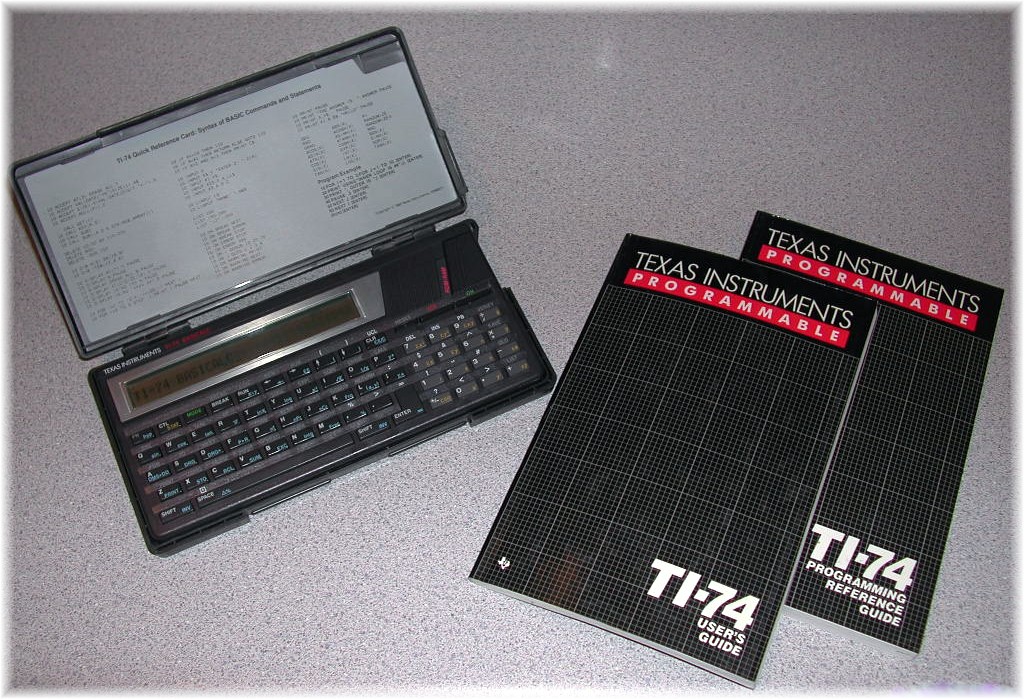 You can see the similarity in the TI-74 and it's older counterpart, the Compact Computer 40.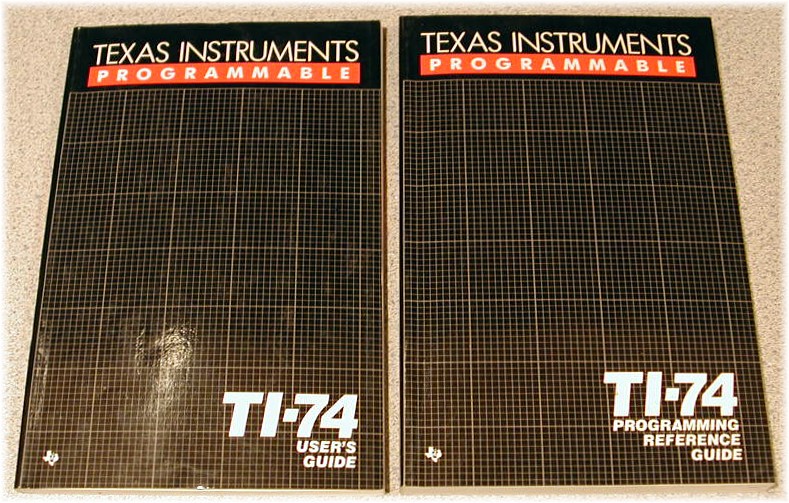 TI-74 bundled documentation.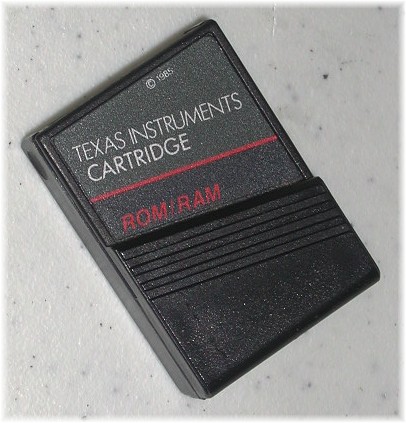 This is the ROM-RAM "space holder" cartridge. These cartridges are about half the size of CC-40 Solid State Software.
Interestingly, the TI-74 has some of the same software titles as the CC-40.
All equipment on this page owned by Steve Eggers.
This page and its contents, copyright 2004, Steve Eggers, All Rights Reserved